On March 17, 1997, retired Colorado Springs Police Detective
Lou Smit
, with more than 200 solved cases under his belt, joined the investigation. He had been called in by Hunter's office to help build the case against the Ramseys but, when he stepped down 18 months later, he concluded in his resignation letter, "The Ramseys did not do it."
Smit compiled a list of alternate suspects during that time, including Oliva.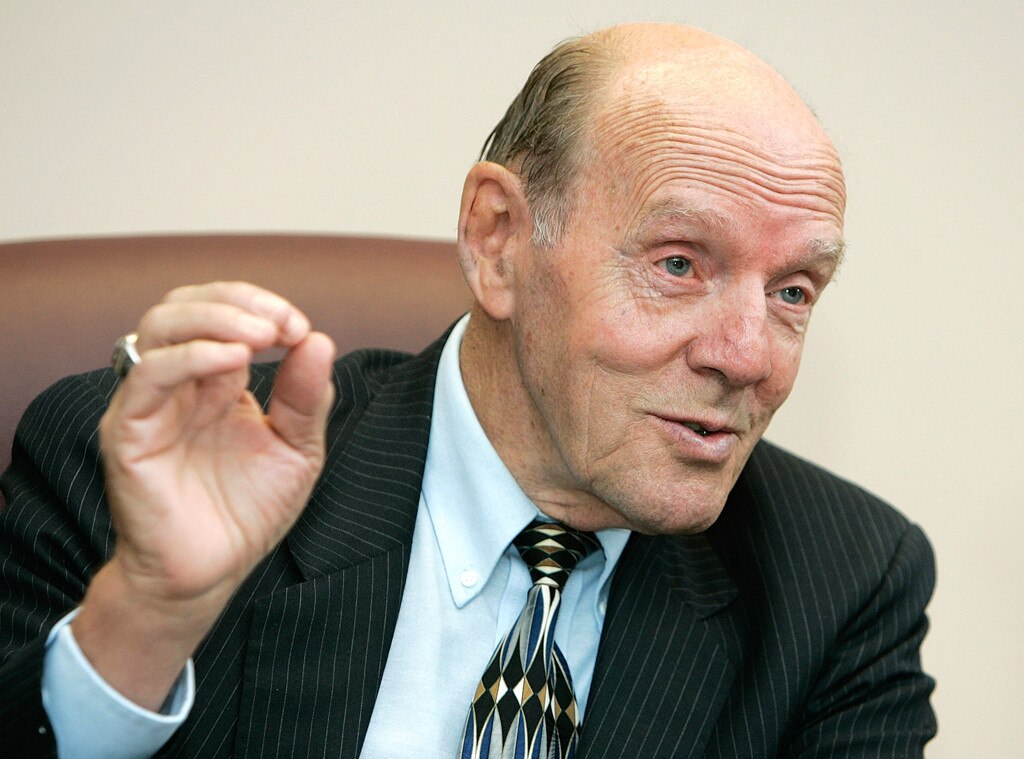 AP Photo/Ed Andrieski
"There was not one instance of physical or sexual abuse," Smit, who was played by
Kris Kristofferson
in 
Perfect Murder, Perfect Town
,
told the

Denver Post
before he died in August 2010. "You just don't turn into something overnight. Usually you have some inkling. John would call his kids when he was on the road. His ex-wife said he was a good father." (Ramsey had two adult children from his previous marriage to
Lucinda Pasch
. Their eldest daughter,
Elizabeth
, died in a car crash in 1992.)
Smit stated that detectives had failed to perform certain tests that could have either further implicated or exonerated the Ramseys, and cited a number of procedural issues that occurred in the earliest days of the investigation.
"You only have one shot to do that right," he said. "The house should have been totally shut. The crime scene was screwed up." Smith theorized that the killer got into the Ramsey house on the evening of Christmas day and, after killing JonBenét, probably intended to remove her body from the house in a suitcase that was found near a broken basement window. Unlike some, he thought there
were
signs of forced entry by that window. (John Ramsey had said he broke the window beforehand a while back.)
Smit told the
Post
that the killer's name was probably in the case file somewhere thanks to one of the thousands of tips police received, and that likely the guy was in prison for something else.
"But if you're stuck on one thought of who did it you're not going to solve it," he said, rejecting the theory that the murder was staged as it was expressly to make it look like something it wasn't (such as the work of a sexual sadist instead of the result of domestic abuse).
"There's no bad guy here, the police didn't intentionally bungle [the investigation], it just happened that way," Grace told us this week. "And I don't believe that case will ever, ever be solved—but I can tell you this," she added, referring to the renewed examination of the case and what it has insinuated, "Burke Ramsey did not kill his sister."
And yet
A. James Kolar
, lead investigator on the case for the Boulder District Attorney's office between 2005 and 2006,
resists the theory
that an intruder was responsible.
Referring to the new DNA samples found in JonBenét's underwear that had led to the Ramseys being cleared, Kolar wrote in his self-published
Foreign Faction: Who Really Kidnapped JonBenét?
: "I don't think we should be letting the course of the investigation be run by one single artifact that may or may not necessarily be involved in the actual crime of the kidnap or murder."
JonBenét: Inside the Ramsey Murder Investigation
author
Steve Thomas
, an investigator on the case until August 1998, came right out with it, writing, "the little girl was killed by a family member, whom I believe to have been her panicked mother, Patsy Ramsey, and that her father, John Ramsey, opted to protect his wife in the investigation that followed." He surmised that Patsy lost her temper because the 6-year-old had wet her bed and she slammed her against a hard surface in the bathroom while cleaning her up.
Thomas, who worked the case with Lou Smit for some time, also thought the Ramseys' behavior during the first stages of the investigation was just plain odd.
"I'm not the lone voice on this," Thomas
told the

Denver Post

in 2000
. "The FBI supported us, the police department supported us, with the exception of [Detective] Linda Arndt. Lou's the lone voice on this." (Arndt was one of the first detectives at the Ramsey house the morning of Dec. 26, before JonBenét's body was found.)
Throughout, the Ramseys vehemently maintained their innocence, including in their own book, 2000's
The
Death of Innocence
.
At least 10 books had already been published about JonBenét by then.
"It's frustrating to the police, it's frustrating to us, frustrating to the public," John said on
Larry King Live
in 2000 about the fact that no one had yet been brought to justice for killing JonBenét. "The public needs an answer to this. They cannot bear to think that there is this kind of a monster that's still loose. I think that's one of the reasons there's a rush to judgment. They want an answer to this. This is a horrible thing."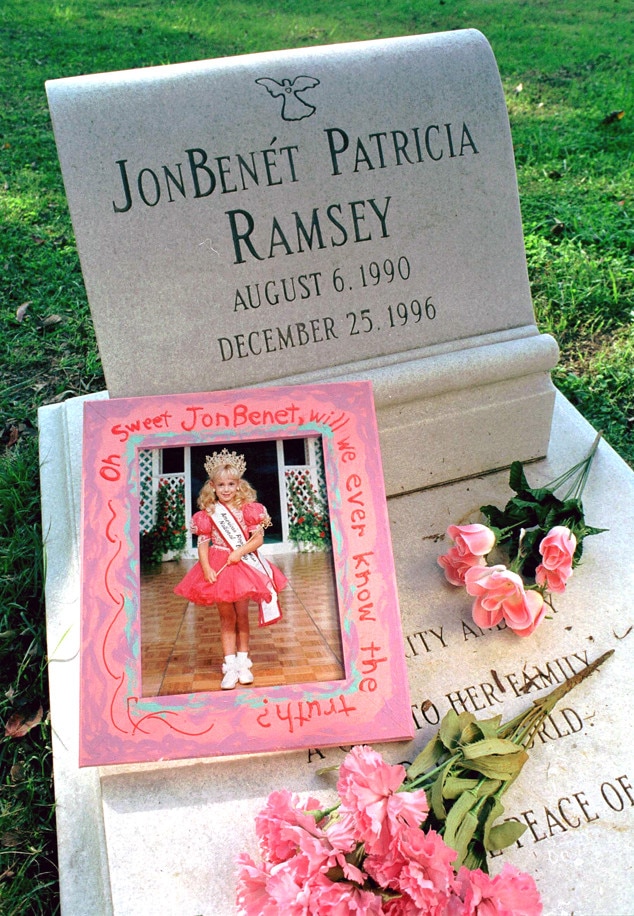 Zuma Archive/ZUMAPRESS.com
In 2010, investigators conducted a fresh round of interviews, hoping to shake something, anything loose.
"I understand that they met with Burke and gave him a card and said, 'If you want to talk to us, here's how you would contact me,'" Ramsey family attorney 
Lin Wood
told Boulder's 

Daily Camera

newspaper
in October 2010. "But the police have not interviewed Burke."
Wood added, "Whatever the reason for any type of approach with Burke, it would have nothing to do with the case other than with the reality that John and Burke could help the Boulder police as witnesses in the investigation. For all I know, they have gotten some tip and think Burke could give them some information."
John Ramsey told
Barbara Walters
in an interview in 2015 that he still predicted either DNA will at last solve his daughter's murder "or someone who knows something will become angry or bitter against this person and will tell."
Looking back on the immediate days following JonBenét's death, John said, "When something really tragic happens in your life, put your life in park. Give your checkbook to a trusted friend. Avoid making any big decisions. Because you're just not capable of making good decisions."
And that can be said for every single person involved with the case. Stan Garnett, the Boulder D.A. who succeeded Mary Lacy, called her exoneration of the Ramseys in 2008 "legally insignificant,"
telling the 
Daily Camera
he wasn't bound by her actions at the time to proceed in a certain way with the case now.
As former state's attorney Troy Eid also told the paper just last October, "It's incredible the number of cases that get solved later. And also as DNA testing gets better, it sometimes removes doubt and sometimes adds doubt."
He added, "It's not too late for justice.
The latest take on the case, the Netflix movie
Casting
JonBenét
, premieres Friday.